Social Media Marketing is getting bigger and bigger.  Many Businesses are not fully This is by far the biggest bang for your advertising dollars.  Frankly said, if you are not working on your Online Presence and Online Branding, you are losing out in your business growth and potential.

Sociable is all about getting your Business Presence out there through the  major Social Media Networks.  We have a brilliant staff, and experts in working with Facebook, Google+, Pinterest, Twitter, LinkedIN, and Blogging.
From Branding, and Customer Exposure and Acquisition, Sociable is your Agency to dominate your competition.
Copyrighters, Content Providers, Graphics, Researchers, Demographic Experts, and many more areas of expertise are all covered by Sociable.  It is a serious one-stop shop for your Social Media Marketing needs.
Branding:  Because being in front of your Customers, Current, Prospects, and Future Customers has never been so available, branding has never been so important.   So use the experts at Sociable to get you in front of your target audience, and be a part of their everyday through the tools and proprietary programs to do the work for you.
Customer Acquisition:  since you are trying to bring more customers through your doors, and since you are looking to sell more product, you need a group like Sociable on your side.  Sociable is where this happens, and you can leverage the Sociable Staff and Resources to create massive action.  Looking for mass sales?  Sociable knows how to make this happen.
Get Started with a Sociable Marketing Package today, and build up to where you want to be as dedicated Account Managers dive in to work towards your Online Social Media Marketing needs.
The Owners and Staff have a combined knowledge of over 120 years in the Direct Sales, and Online Marketing Industry.  Leaders in lead generation, sales and customer acquisition, we represent literally $Millions in sales annually for our Client Base.
What Package is best?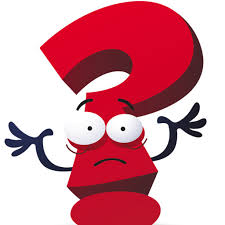 Getting Started is the key, and you can start with the budget you are comfortable.  Social Media Marketing is not an overnight process, and in most cases it takes at least 60-90 days to be fully up, and functioning to where are standards of excellence take over.

Sociable is all about long term business relationships, and getting you where the Social Media Marketing is more than paying for itself and then growing to where it is driving your profits to where we are both in a very happy business relationship.
This is not a fly-by-night, to take advantage of the unknowing client with smoke and mirrors and mis-conceptions.
Every Client has different goals and marketing needs. Use us to your full advandtage.  We have the knowledge, experience and resources to make your business grow.  No matter how big or small your company is, there is always room to grow and Social Media is the biggest untapped resource.  So let's make your business Social to connect with todays social shoppers!  We are here to grow with you.
Market Research on Social Media, and the reach of Social Media to your Customers and Potential Customers cannot be ignored.  The Stats are overwhelming that having a Social Media Presence is critical for the present and future media reach for your Business (for any business).
If you have not joined with Sociable Yet… CLICK HERE.  Get started, and let's build the future starting today.
Here are some incredible details, and we have found this to not be shocking as it is more foretelling of the power of Social Media today and into the future.
Looking at marketing surveys and studies from the past year, a few trends are clear, among them that buyers are firmly (and increasingly) in control of the purchase cycle. They prefer searching to being found, and will often be close to their final decision point before talking to a salesperson.
In response, marketers are producing an increasing amount and variety of content to support all stages of the decision process.  They're distributing and promoting this content through all channels in the web presence optimization (WPO) model, to maximize their op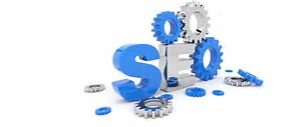 portunities to be "found" online when buyers are looking.
Although digital is taking an increasing share of marketing budgets, the move to online is paradoxically making some old-school tactics even more valuable.
What do buyers say is the most important signal of vendor credibility? What type of content is most effective? What do marketers rate as the single most valuable SEO tactic? What are the top barriers to adopting social business practices?
Find the answers to these questions and many others in more than 100 social and online marketing stats from 20+ different sources.
1. People want to be in control of the content they receive:    
• 86% of people skip TV commercials.

• 44% of direct mail is never opened.

• 91% of people have unsubscribed from company emails they previously opted into.  (NewsCred)
2. 72% of marketers think branded content is more effective than advertising in a magazine; 69% say it is superior to direct mail and PR. (NewsCred)
3. Nearly half (46%) of people say a website's design is their number one criterion for determining the credibility of a company. (NewsCred)
4. 71% of companies planned to increase their digital marketing budgets this year, by an average of 27%. (Econsultancy)
5. 67 percent of marketers say increasing sales directly attributable to digital marketing campaigns is a top priority this year. (Forbes)
6. Internet advertising will make up 25% of the entire ad market in 2015. (Social Fresh)
7. Despite all the hype about online, 67% of B2B content marketers consider event marketing to be their most effective strategy. (Social Fresh)
8. Videos on landing pages increase conversions by 86%. (Social Fresh)
9. As one would suspect, Facebook is the most popular method for sharing interesting content. Surprisingly though, the fifth-most popular sharing method is offline (print) shares. (Heidi Cohen)
10. The Google+ platform has 67 percent male users. (Rocket Post)
11. There are 76 million millennials (born between 1981 and 2000) in the U.S. —  27% of the total population. (leaderswest Digital Marketing Journal)
 12. 63% of millennials have at least a bachelors degree.
(leaderswest Digital Marketing Journal)
13. 63% of millennials say they stay updated on brands through social networks; 51% say social opinions influence their purchase decisions; and 46% "count on social media" when buying online. (leaderswest Digital Marketing Journal)
14. 89% of 18-29 year-olds are active on social media, as are 43% of adults 65 and older. (Jeff Bullas)
15. B2B content matters. 57% of a typical purchase decision is made before a customer even talks to a supplier. (Corporate Executive Board)
16.
By 2020, customers will manage 85 percent of their relationship with an enterprise without interacting with a human

. (Target Marketing)
17. Not all content has to be original. 48% of marketers curate noteworthy content from third-party sources weekly (this post is an example). (Design & Promote)
18. 62% of companies outsource their content marketing. (Iconsive)
19. $118 billion was spend on content marketing last year. (NewsCred)
20.
70% of consumers say they prefer getting to know a company via articles rather than ads.

(NewsCred)
21. 90% of organizations market with content. 86% of B2C marketers and 91% of B2B marketers use content marketing. (NewsCred)
22. Or maybe 93% of B2B marketers use content marketing. (Iconsive)
23. And yet…54% of brands don't have an onsite, dedicated content director. (NewsCred)
24. There are 27 million pieces of content shared each day. (NewsCred)
25. Companies will spend $135 billion on digital marketing collateral this year. (Social Fresh)
26. Customer testimonials have the highest effectiveness rating for content marketing at 89%. (Social Fresh)
27. 17% of marketers plan to increase efforts on SlideShare this year. (Forbes)
28. 34% of Fortune 500 companies now maintain active blogs – the largest share since 2008. (Forbes)
29. Each month, 329 million people read blogs. (NewsCred)
30. 37% of marketers say blogs are the most valuable content type for marketing. (NewsCred)
31. Companies that publish new blog posts 15+ times per month (3-4 posts per week) generate five times more traffic than companies that don't blog at all. (NewsCred).
32. 17% of marketers plan to increase blogging efforts this year. (Forbes)
33. Blogging increases web traffic by 55% for brands. (Rocket Post)
34. B2B companies that blog generate 67% more leads than those without blogs. (Social Fresh)
35. Pinterest grabs 41% of the ecommerce traffic compared to Facebook's 37%. Food is the top category of content on Pinterest with 57% of its user base sharing food-related content. (Rocket Post)
36. 16% of marketers plan to increase efforts on Pinterest this year. (Forbes)
37. The use of video content for marketing increased 73% this year; use of infographics grew 51%. (Digital Marketing Philippines)
38. Articles with images get 94% more views than those without. (NewsCred)
39. Posts with videos attract three times as many inbound links as plain text posts. (NewsCred)
40. 62% of marketers use video in their content marketing. (NewsCred)
41. Two-thirds of firms plan to increase spending on video marketing in the coming year. (Heidi Cohen)
42. 81% of B2B purchase cycles start with web search, and 90% of buyers say when they are ready to buy, "they'll
find you." (Earnest Agency)
43. More than half (53%) of marketers rank content creation as the single most effective SEO tactic. (NewsCred)
44. 57% of B2B marketers say SEO has the biggest impact on lead generation. (NewsCred)
45. Organic search leads have a 14.6% close rate, compared to 1.7% for outbound marketing leads. (NewsCred)
46. 33% of clicks from organic search results go to the top listing on Google. (Social Fresh)
47. 85% of B2B buyers believe companies should present information via social networks. (Iconsive)
48. And yet – only 20% of CMOs leverage social networks to engage with customers. (Marketing Land)
49. Marketers will spend $8.3 billion on social media advertising in 2015. (NewsCred)
50. "Interesting content" is one of the top three reasons people follow brands on social media. (NewsCred)
51.

87% of B2B marketers use social media

to distribute content. (NewsCred)
52. 17% of marketers plan to increase podcasting efforts this year. (Forbes)
53. As consumer use of social media for brand comments and complaints continues to increase, brands are having a hard time keeping up. Only about 20% of consumer comments generate brand responses, and the average response time is over 11 hours. (eMarketer)
54. Nearly three-quarters of US marketers believe customer response management on digital channels is important (so…25% think it's okay to ignore consumers?); however, just one-third say their company does a good job at this. (eMarketer)
55. Social media marketing budgets are projected to double over the next five years (Social Fresh)
56. 66% of marketers claim that social indirectly impacts their business performance but only 9%t claim that it can be directly linked to revenue. (Forbes)
57.
Over 70% of US online adults use some form of social media networking

. (Heidi Cohen)
58. 72% of all internet users are now active on social media. (Jeff Bullas)
59. The top two barriers impeding adoption of social business within organizations are lack of overall strategy and competing priorities. Just 11% of marketers cite legal or regulatory concerns. (i-SCOOP)
60.
78% of companies now say they have dedicated social media teams

, up from 67% in 2012. (i-SCOOP)
61. By department, companies most often have dedicated social media staff (not surprisingly) in marketing (73%), communications/PR (66%) and customer support (40%). At the other end of the scale are legal (9%) and market research (8%). (i-SCOOP)
62. Facebook accounts for 15.8% of total time spent on the Internet. (Rocket Post)
63.
71% of online adults use Facebook.

63% of Facebook users visit daily and 40% visit multiple times per day. (Heidi Cohen)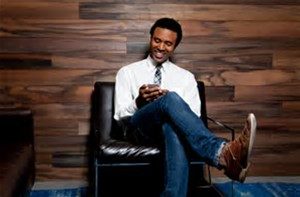 64. More than a third (36%) of online adults use only one social networking site. Of these, 83% use Facebook. 8% use LinkedIn. (Heidi Cohen)
65.
One million web pages are accessed using the "Login with Facebook" feature.

(Jeff Bullas)
66. Nearly a quarter (232%) of Facebook users login at least five times per day. (Jeff Bullas)
67.
47% of Americans say Facebook is their #1 influencer of purchases.

(Jeff Bullas)
68. 70% of marketers used Facebook to gain new customers. (Jeff Bullas)
69. LinkedIn is the top social network for B2B marketing (not a shock). 83% of marketers say they prefer to use LinkedIn for distributing B2B content, and more than half of vendors say they have generated sales through LinkedIn. (Real Business Rescue)
70. The average time spent on LinkedIn per month is 17 minutes. (Rocket Post)
71. 91 of the Fortune 100 companies use LinkedIn for candidate searches. (Rocket Post)
72. The average time per month spent by users on Twitter is 170 minutes. (Rocket Post)
73. Only about half of the people who log in to Twitter once a month are actually taking the time to tweet. The rest are lurkers. (Rocket Post)
74. Ironically, the most-followed brand on Twitter is…Facebook, with more than 13 million followers. Google is #3. (AllTwitter)
75. eBay is the most engaging brand on Twitter. Starbucks is the fourth-most-engaging, and also has the fourth highest number of followers of any major brand. (AllTwitter)
76. Not a shock: retailers and restaurants are the most engaging industries on Twtitter. Surprising: apparel brands are the least engaging. (AllTwitter)
77. Twitter now has over 550 million registered users, and 215 million active monthly users. (Jeff Bullas)
78. 34% of marketers use Twitter to successfully generate leads. (Jeff Bullas)
79. 18% of marketers plan to increase efforts on Google+ this year. (Forbes)
80. There are now over 1 billion Google+ accounts, and that figure is growing 33% per year. (Jeff Bullas)
81. Google+ has 359 million monthly active users. (Jeff Bullas)
82. There are nine times as many marketing emails sent each year as direct mail pieces delivered by the U.S. Postal Service. (Mark the Marketer)
83. Email marketing delivers the highest ROI(Return On Investment). About $44 per dollar spent, on average of any digital marketing tactic. SEO is #2. Banner ads have the lowest ROI. (Mark the Marketer)
84. 66% of consumers have made a purchase online as a result of an e-mail marketing message. (Mark the Marketer)
85. Email
subject lines matter

. Really.

64% of people

say they open an e-mail because of the subject line. (Mark the Marketer)
86. Personalized subject lines are 22.2% more likely to be opened. For B2C emails, the words "Alert," "New," "News," "Bulletin," "Sale," "Video," "Daily," or "Weekly" (though not "Monthly") all increase open and click-through rates. (Mark the Marketer)
87. For B2B companies, subject lines that contained "money," "revenue," and "profit" performed the best. (Mark the Marketer)
88. Timing is important too.  
76% of e-mail opens
occur in the first two days after an e-mail is

sent. E-mail open rates are noticeably lower on weekends than on weekdays. (Mark the Marketer)
89. Only 8% of companies and agencies have an e-mail marketing team. E-mail marketing responsibilities usually fall on one person as a part of her wider range of marketing responsibilities. (Mark the Marketer)
90. 72% of B2B buyers are most likely to share useful content via e-mail. (Mark the Marketer)
91. Still, the average click-through rate for B2B marketing e-mails is just 1.7%. (Mark the Marketer)
92.
Emails with social sharing buttons increase click-through rates by 158%

. (Social Fresh)
93. 64 percent of marketers say increasing email click-throughs and open rates is among their top priorities this year. (Forbes)
94. 67 percent of marketers say that email is ke3y for attracting and engaging prospects, and the best path to increase marketing ROI. (Forbes)
95. 94% of CMOs plan to use mobile applications within the next 3-5 years. (Marketing Land)
96.
75% of smartphone owners watch videos on their phones

; 26% at least once per day. (NewsCred)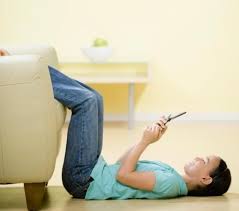 97. Over half of all mobile searches lead to a purchase. (Rocket Post)
98.
78% of Facebook users are mobile-only

. (Rocket Post)
99. E-mail is the most popular activity on smartphones among users ages 18-44. (Mark the Marketer)
100.
64% of decision-makers read their e-mail via mobile devices

. (Mark the Marketer)
101. Almost half–48%–of all emails are opened on mobile devices. Yet 39% of marketers say they have no strategy for mobile email, and only 11% of e-mails are optimized for mobile. (Mark the Marketer)
102. Mobile is the channel of choice for keep relationships with existing customers alive because it cuts through the clutter of email and social. (Forbes)
103.
71% of users access social media from a mobile device

. (Jeff Bullas)
104.
50% of millennials use their smartphones to research products

or services while shopping, and 41% have made purchases using their phones. (leaderswest Digital Marketing Journal)

Read more at http://www.business2community.com/social-media/104-fascinating-social-media-marketing-statistics-2014-2015-01084935#3EoeK6201uY7Lx5u.99
Rory Ricord is an owner of Sociable, and is also hands on in establishing, building and developing the Social Media Marketing plan and strategies for Sociable Clients.
Since 1989 Rory Ricord has been involved in Direct Sales, Direct Mail, Newspaper and Magazine Marketing, and then in 1994 he took his profession online and flourished in the Online World.  Today Rory Ricord not only is building and growing several marketing businesses online, but is also a foremost expert and guru in the Online Marketing and Social Media Marketing Industries.
From educating and growing the online marketing reach through all areas of Online Marketing, Rory Ricord is also a foremost expert in educating and teaching individuals on the validity and profitability found by marketing online.
See more at http://blogwithrory.com where Rory Ricord and his staff teach, mentor and create online marketing professionals.
As Sociable grows, and grows, the reach and availability to dominate for the Sociable Clients is always a part of the direction of the Company.  More and more systems are developed for the Sociable Clients to grow them into tomorrow's needs and marketing needs.