Make Your Own Home Made Goat Milk Soap!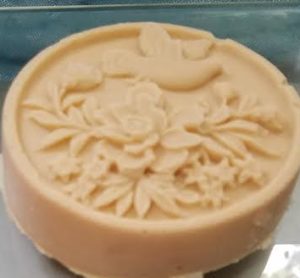 Making Home Made Goat Milk Soap with the Cold Press Method of Soap Making is easier than you might think.  If you can follow directions you can do this.  I am going to take you step by step on how to do this.  A complete resource list and links to be able to purchase the supplies you will need will be at the end of the instructions for your convenience!
The goat milk soap recipe I am using for this will yield 3 lbs of soap. Which is also the max batch I can safely make in my glass mixing bowl.  You will understand why I use a tempered glass mixing bowl shortly!  We will be using Goat Milk (instead of water), Coconut Oil, Beef Tallow, Essential Oil for Fragrance, Sodium Hydroxide(food grade).

Supplies and where to get them
I am going to give you a complete list of supplies for your goat milk soaps.  Some you may already have or you can get at a local dollar store,or you can use these links to gather them into your Amazon cart and get them all delivered to your door.  I will also share with you a great soap recipe calculator.  So far, all of the recipes I have made work well with goat milk in place of water.
Lets get started!
First, establish a safe work area to make the goat milk soap.  Meaning no dogs, cats, or canaries, or toddlers, and no "moochie moments."  You will be working with sodium hydroxide in it's purest form and we do not want any "oopsies."  See the warning in the Supply List if you are temped to break this rule.  Next, set up your work area.  I use a very cheap plastic tablecloth to cover my work area and stuff I keep in that area.  I then set out all of my work items and supplies.
Set out EVERYTHING you will be using to make the goat milk soap!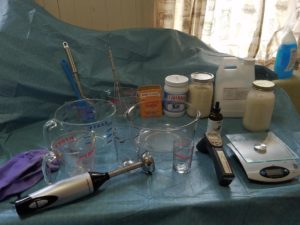 Scale, temperature gun, stick mixer, gloves, mixing bowls, measuring cups, utensils, baking soda, coconut oil, beef tallow, soduim hydroxide beads, goats milk, fragrance, and the molds for this project plus extra molds to have on hand if needed.
Note:  The goats milk needs to be very cold.  So, about an hour before you are ready to do this, take the milk out of the refrigerator and put it in the freezer.  You want it to be cold up to the point of a few ice crystals.  Check it often and shake it up. Some people will freeze some of the milk into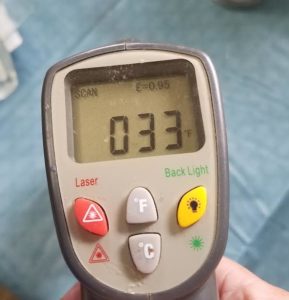 cubes.  I prefer NOT to have it frozen as adding the Sodium Hydroxide to the milk causes a chemical reaction and you want that to be as uniform as possible.  Chilling the milk to 33 to 34 deg and adding the  Sodium Hydroxide in 3 to 4 adds will give you the creamy texture you want without the risk splashing.
Now Weigh Everything the goat milk soap recipe calls for!
The Coconut Oil and the Beef Tallow are both solid at room temperature.  Melt them in the microwave or via a pot of boiling water.  Weigh them out and mix them in a big tempered glass mixing bowl.  You will most likely have to reheat the oil a little so you want to be able to put it in the microwave so yes, glass!  As you work, place all the leftovers away from your work area.   Now weigh up the fragrance in a small measuring cup and put it aside.  Then, weigh up the milk and set it aside.  Next, Take saran wrap and drape it over your scale.  PUT CHEMICAL RESISTANT GLOVES AND EYE PROTECTION ON.  Now you can weigh out the sodium hydroxide slowly.
A Quick Safety Check!
Take a moment to enlarge the last picture above.  You will see what looks like salt.  This is why you use the plastic wrap.  Now set the sodium hydroxide aside.  From the corners, fold the saran wrap into itself to trap the stray crystals so you can dispose of them safely.  By the way, the marks on my scale were from not knowing this tip the first couple of times I made soap.  Put the scale and excess material away.  Take your milk and a stainless steel whisk and slowly add about 1/4 of the sodium hydroxide.  Stir slowly until all those crystals are dissolved.  Repeat until all of the sodium hydroxide is added to the milk.  Don't rush this step.  Be careful not to splash any of the mixture as it is a high Ph and will cause a burn. If you do splash some, use the baking soda to neutralize it.  The milk will change color and heat up a lot!
As you can see, the mixture heats up a lot, now you get to take a break as you wait for the milk mixture to cool to 95-100 deg F.  Remember to check it often to monitor progress.
Let's Make Goat Milk Soap!
When the milk mixture gets to 105 deg F, check the them of the oil mixture.  It needs to be at 100-105 deg F.  If it is below that heat it up in 15 second intervals in the microwave, stirring and checking the temp each time until it is in range.  When you have your mixtures at the proper temperatures, pour all of the milk into the oil and stir with a stainless steel whisk until mixed.  Switch to the stick mixer, first at low speed, then increasing to high as it thickens.  When it looks like runny pudding, add the fragrance and mix until you get "trace."  Trace is then you can see lines as you mix.  When you reach trace, stop mixing and spoon into your molds.  Work quickly as it will continue to thicken and you may have 3 or 4 minutes or you may have 10 before it hardens, but you never know so work fast!  Tap your full molds on the table to help remove air bubbles.  Set the filled molds aside until solid.  This can be 20 or 30 minutes or an hour or so.  While the  goat milk soap is firming up, set up your drying trays with plastic canvas sheets for cross-stitch.  They allow air flow to the soap so it cures evenly.
Removing the Soap From the Molds
I love this part! The hard molds, press in the bottom to pop the goat milk soap out.  For the soft silicone molds, tug on the sides then press the bottom to release the soap.  Position the bars on the drying trays so that they do not touch.  Take the crumbs or any really bad goofs and make a tight ball or 2 about the size of a golf ball, then flatten out a little and place on the drying tray.
Wait for Your Goat Milk Soaps to Cure.
Set in an out of the way area for 30 to 60 days to cure.  After at least 30 days, take one of the smashed balls and try it.  if it feels like washing with a grease ball, or if it has a slight burning sensation, it needs to cure longer.  Just set it aside for another 30 days.  I let mine set for 60 days before even trying them.  Since I started waiting 60 days, I have not had to put back any of my test bars!   Now you have amazing soap you can keep, sell, or gift!  (The weights you see on the scale are in ounces, so the bigger bars are about 3.5 oz and the smaller ones right at 2 oz)
In a couple of weeks I will take a butter knife and remove the rough edges.  The  goat milk soap will be less delicate then so I won't damage it as I work with it.  Most of these will be part of our "Home made Christmas packages"  The goat milk soaps were a big hit last Christmas!  I hope you have a lot of fun sharing your soaps with friends and family!
Lots of Love
Connie
P.S.  clicking on any of the pictures below this line to open a new window and go direct to the item so you can order or browse without closing this page!
——————————————————————————————————-
Supply List Source Links!!!!


Goat Milk,  you can get it from a goat farmer, pet stores, health food stores, and some grocery stores.  If you can't get your hands on fresh goat milk, you can use powdered goat milk with excellent results.
D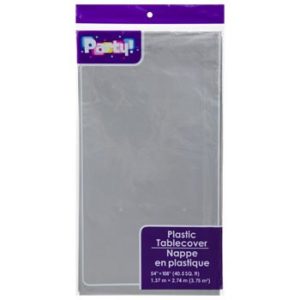 isposable cheap table cloth. This is to protect your table or counter top and the stuff you keep on it.  So, you will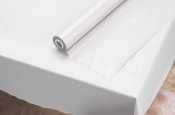 want to throw it away after you use it for this.   Therefore, cheap plastic is the word here.
S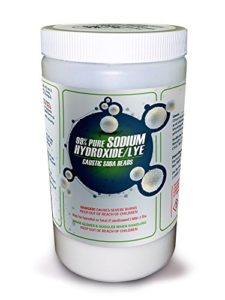 odium Hydroxide – food grade powder.  You will need less than 1 lb for this project.  I do this a lot so I buy the 20 lb pack, for starting, the 2 lb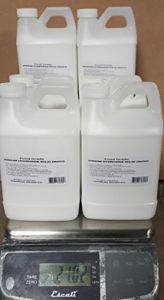 one will be more than enough.  You must get the powder/bead form for this soap recipe.
Coconut Oil – Unprocessed
Distilled Water.  If you are using powdered goats milk, you will need this.   I am going to send you to the grocery store for this,  You can get it there for $1 to $2 per gallon.  I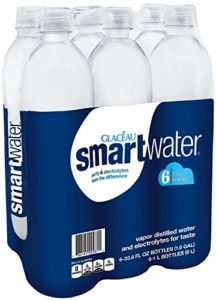 will give you an amazon link for it, but it is crazy expensive to order it and I'm all about saving.  Note, while you can drink distilled water to stay alive as a last resort, you do not want to drink it if you don't have to because distilled water is pure H2O and is hungry to be attached to minerals, so it will grab minerals from your body and may leave you deficient.  This is something that you should always have on hand for first aid and adding to your car battery.
Baking Soda- Your open box in the fridge is good for this…this is a" just in case" for safety.    If you don't need it, then you just put it back in the fridge to keep it smelling nice.   However, if you need it you will need it very fast.

Rendered beef suit.  The fat you use will affect your final product and the recipe for this project is beef tallow.  I go to the butcher shop and get beef suit and render it down myself and can it for later use. If you can't or don't want to do that, just order it here.
Pyrex, Anchor Hocking or other heat tempered glass bowls and measuring cups 
1 large mixing bowl 4 quart+ , Large bowl with spout 8 cups, and Measuring cups
I have to clean up behind myself, and glass is the easiest to clean up behind for this project!
Stic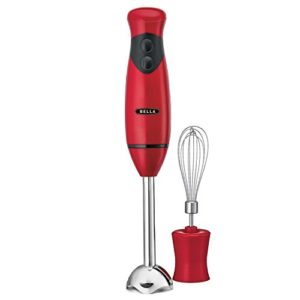 k mixer.  Important, This type of mixer is used for safety reasons so just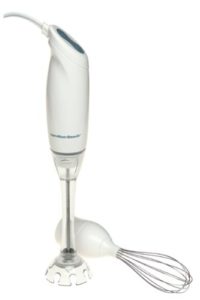 get one.  You want stainless steel for this.
Scale that reads at least 1 decimal point in lbs or kgs – table top type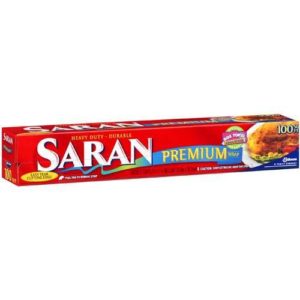 Plastic wrap  This is another item that is cheaper in your local store.  This is only to cover your scale, and dust from the sodium hydroxide will discolor it.
Stainless steel /silicone utensils  You most likely have these, you will need a long handled tea spoon or a whisk for mixing the Sodium hydroxide and a large serving spoon for putting the goat milk soap in the molds
Molds to put your soap in


Fragrances you will need 2 to 4 ounces of pure scented oil.
Drying trays…. shallow cardboard boxes or baking pan with cross stitch plastic canvas sheets for air drying.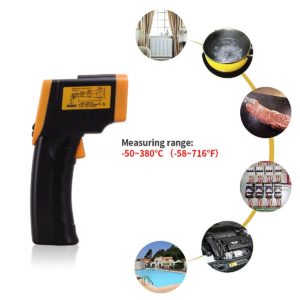 Laser temperature gun.  This is sooo much better than a thermometer for making goat milk soap!
Nitrile gloves
Safety glasses bare minimum, you may want to use goggles,
To Get The Recipe Maker Click on the Smiley! 
Safety Warning
Why you need to work in a controlled environment when making goat milk soap…no dogs, cats,or other pets, small children, or any other distraction.  These pics are graphic and will open in a new page.  They are real life injuries from allowing distractions in an area where you are working with Sodium Hydroxide.  Potassium Hydroxide is also used in some soap making and will do the same thing, so just because you can make your own"lye" from wood ash, don't think for a second that it is harmless if you get it on you, your pet, child, friend, or hubby. Take my word for it or See pics now.