Welcome!









Welcome and Thank You for stopping by!   We appreciate you and the time you spend with us.  We find it, we share it here!  You have found a new home for finding information, gifts, education, and fun!  We are constantly adding and updating our site with information, opinions and details about new things coming out online all the time.  Our hopes are for building a community of friends, and online connections to share the best in the Internet.  We want to have a positive impact on those who find us and visit here.  It's all about sharing and saving here. We want this to be a second home for you!  Hopefully, you find something here that will bring a smile to your heart!
What to look forward to in the next few weeks!
The "todo list"  is a bit long.  While you are here, the least I can do if give you a few of the topics that will be added to this site over the next few weeks.  These are not necessarily in the order that they will be posted…mostly they are in the order of my notepad.
UPDATE:  The Goat Milk Soap project came out fantastic!  The bars are now fully cured.  The lather is sooo very creamy and cleans great to!  You can find the project for step by step instructions and a supply list in the Beauty section!
 To join our newsletter, you will see the form on subsequent pages.  Also, remember to bookmark the site!
One Special Request for Your Help…
I really need YOUR help!   All I ask is that if you plan on shopping Amazon, please use one of my links to get there.  It does not cost you a single penny more, but I will get a small commission and that little bit of help goes a long way for easing the costs of keeping a blog. Thank you very much for your help an kindness!
A little about us.
We have 20 acres with goats, rabbits, chickens, dogs, and a large garden, and deer, coyotes, opossums, raccoons, beaver, hawks, and this year we had a Bald Eagle move into the neighborhood.  I do home canning, dehydratin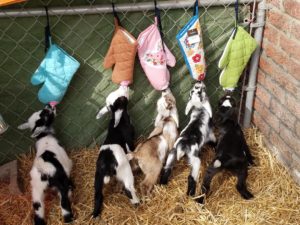 g, collect and dry wild medicinal plants, make home made candles and soap, and more.  My husband hunts, loves to target practice, is a truck driver, use to race, and is the tv program/movie expert, and looks good on a tractor!  Together, we are your typical modern hi-tec-red-necks.
I work in a chemical plant and have for the last 20 years so I have a lot of "safety culture" and I'm sure it will carry over.  I will also put together a consumer advocate page and share some of the techniques my husband and I use to determine if a job around the house or homestead is one we do ourselves or pay to have it done.
In the meantime… please browse thru the site.  Feel free to give us feedback.  If you have an interest, hobby, or topic you would like to see more of here, just let me know.  If I can work it in, I will.
We want to share things that make life better, and often times doing it where you save money and have access to things that help you live better, live richer, and live healthier lives.  Find our highlights below.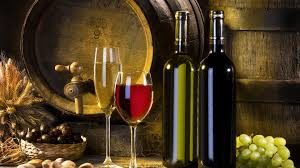 Oh My God!  You are going to love this!!!!
You are invited to check out the amazing wine club, Direct Cellars.  This is the ultimate in providing fine artisan wines convenient and at a price that makes them perfect for all occasions from entertaining to gifting all to your door with free shipping to boot!  This is a "must check it out" opportunity!
We try to cover several different areas of interest, and will be adding some very unique ones in the days to come.  New things are found all the time… So keep posted.  Some of them have time limits to their availability so be sure to register so you'll get the Email notifications when this is happening!  You can register from any of our menu category pages to the right of the articles!
Summer Time is Almost Here!
SUMMER TIME will be here before you know it!

  It's time to start planing for those SUMMER-Time Parties!  So Let's Start with a new swimsuit or two!  As well as check out the new summer-time fashions for all of your Summer time activities!  You will be amazed at the awesome clothing and crazy affordable prices!  This is a MUST SEE!
What Summer Wardrobe would be complete without a little "bling bling"!  Personalized jewelry for the finishing touches to any outfit!  Need a gift for a friend or a gift for yourself!  You will like what you see here!
Play Time!
Grand Slam for the Sports Nut in your life!  Breaking News for Everyone with an Interest in Sports or Actively Playing Sports & Coaching!  I have a great find called

Team Express!

 You will be amazed with them.  They have a HUGE selection for the casual

"arm-chair quarterbacks"

 to the over the

top world class athletes

.   The only mistake is to not look at this one!  

Get more information Here!
Come back Often… New Offers Added Often!
We are adding all sorts of Offers and New Online Finds from A to Z (in this case T) we cover a broad range… and we are adding things all the time.  We find and order products and services and if they work, and the savings are there, we just add them to our lists of other great services.  The menu on the left will help you find your way to the things that interest you the most.
So we hope you have just as much fun seeing what is in store for you here, as we did finding them in the first place!  New Stuff, and well cool stuff too.
Thank you for stopping by… and keep coming back for more… we are here to make your life better.  Once you Register with us, you'll be getting our email details and we'll keep you up to date with new stuff and cool things found and available online all the time!  Feel free to e-mail us back at anytime,  We would love knowing what you as one of our subscribers interests are so we can keep an eye out for things just for you!
As you see great things that we have, please share them with your friends and family through the easy to use share and social links for Facebook, Twitter, Google+, LinkedIN or share the site with anyone you care too.  We appreciate it!  We look forward to helping you have fun and save money, and even make money!